Rapamycin Treatment In Preclinical Canine Dilated Cardiomyopathy
CLOSED
Dilated cardiomyopathy (DCM) is the second most common acquired cardiac disease in dogs. Once dogs in the occult/preclinical phase of dilated cardiomyopathy (ODCM) progress to the clinical phase of the disease, they often experience congestive heart failure and have limited (<1 year) life spans and decreased quality of life. This study aims to investigate if TRIV202 can reduce heart size and improve function during the ODCM phase in dogs already receiving pimobendan. Dogs that pass the echocardiographic and full screening tests are eligible to enroll in this 6-month study.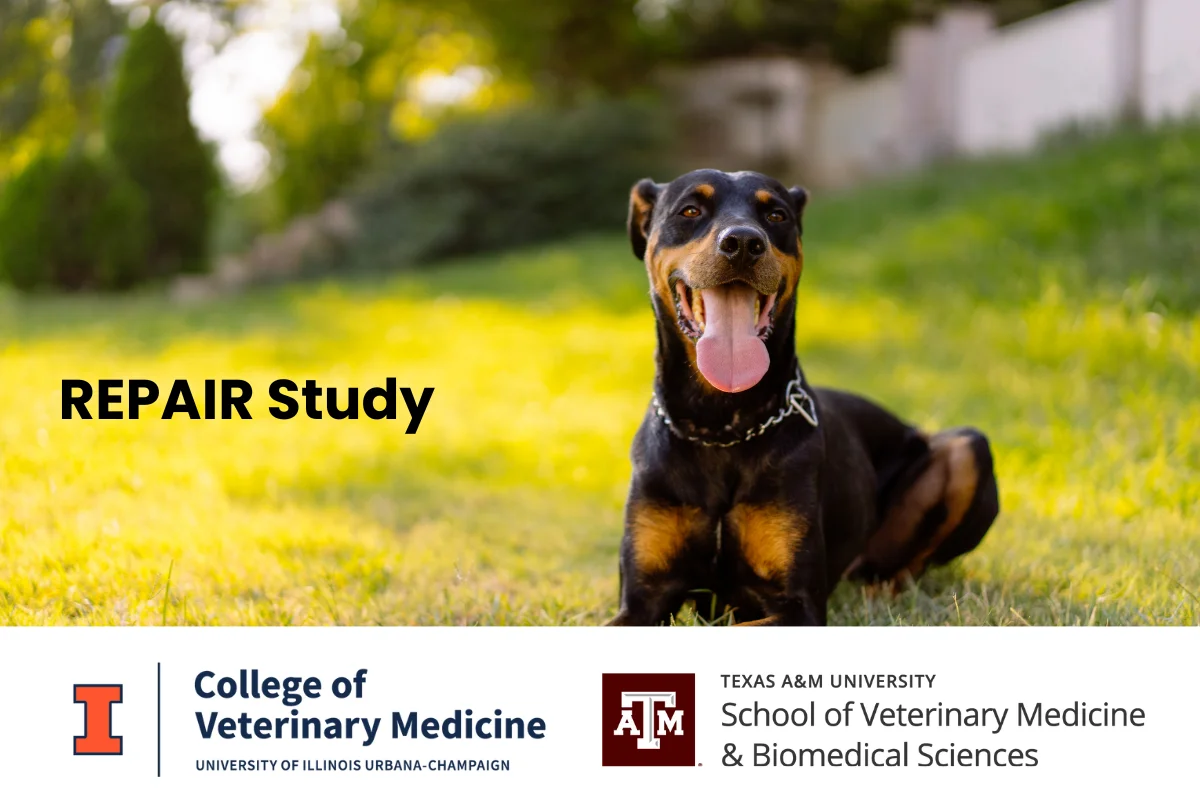 Register For Trial Today!
We invite you to be a part of something truly meaningful - a pharmaceutical trial that has the potential to improve the lives of pets worldwide. By registering your beloved furry companion for our trial, you are taking a step towards a brighter and healthier future for them and countless other animals.
The REPAIR Study is now closed but if you would like to register your interest for future Dilated Cardiomyopathy Trials in dogs please register your interest in the attached form.
Fill In Your Details Here 👇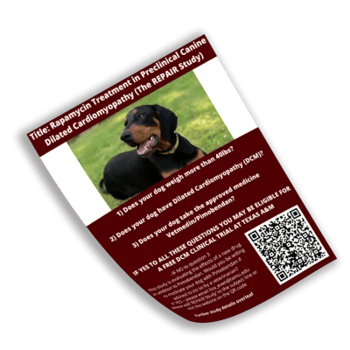 REPAIR Study Flyer (Texas A&M University School of Veterinary Medicine)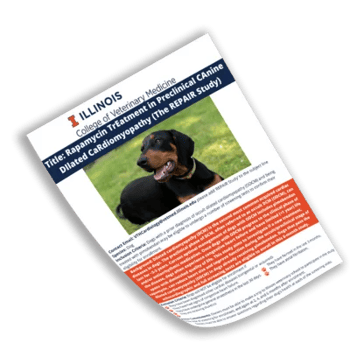 REPAIR Study Flyer (University of Illinois College of Veterinary Medicine)