Feline Hypertrophic Cardiomyopathy (HCM)
TRIV202 has been researched and developed by TriviumVet and is intended to be the first treatment for subclinical hypertrophic cardiomyopathy (HCM) in cats. HCM is a serious and life-threatening condition that affects approximately 15% of cats. Prior to the onset of heart failure or other serious outcomes, HCM is currently untreatable with available therapies.
TRIV202 is a proprietary (patent pending), delayed release, inhibitor of the mTOR pathway – a central regulator of metabolism and physiology. TriviumVet is the first company to target this pathway in cats with heart disease. We have carried out extensive formulation development to create a feline-safe, dose-appropriate product. TRIV202 is administered orally just once a week and is currently undergoing regulatory review.
The product has been evaluated in pet cats with early (subclinical) HCM by investigators at two US cardiology centers, and the results were recently published in the Journal of the American Veterinary Medical Association.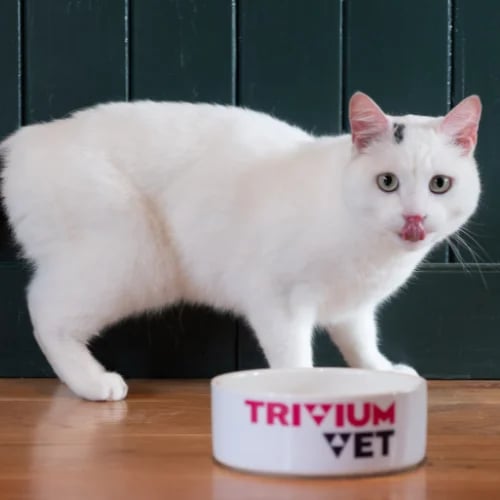 RAPACAT Trial
"Delayed-release rapamycin halts progression of left ventricular hypertrophy in subclinical feline hypertrophic cardiomyopathy: results of the RAPACAT trial"1
Study Results:
When followed up over 6 months, untreated cats with subclinical HCM experience marked thickening (hypertrophy) of their left ventricle
Cats with higher levels of NTproBNP (a blood marker for cardiac disease) have more rapid progression of hypertrophy
Intermittent inhibition of mTOR prevented progression of hypertrophy
Where Can I Get This Product?
TRIV202 is proposed for use in cats diagnosed with subclinical hypertrophic cardiomyopathy (HCM) and is undergoing review by global regulatory authorities. Further details will be coming soon, and you can follow our social platforms @triviumvet and @felycin for updates. If your cat has been diagnosed with Stage B1 or B2 disease you can pre-register for the study by clicking the button below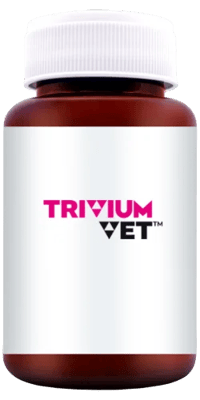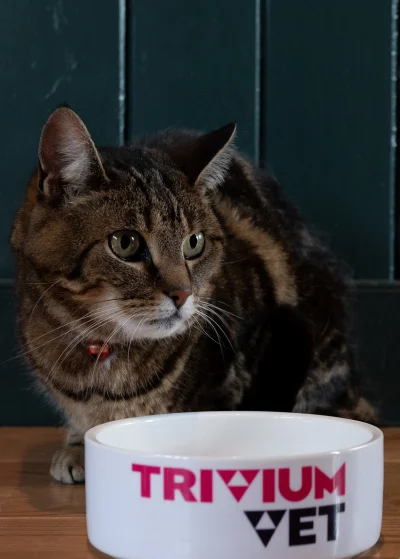 Feline Chronic Kidney Disease (CKD)
Chronic kidney disease (CKD) is the persistent loss of kidney function over time. Healthy kidneys perform many important functions, most notably filtering the blood and making urine, so problems with kidney function can result in a variety of health problems for a cat. Among the many different kidney diseases that may affect cats, CKD is the most common.
Evidence exists to suggest that aging of the kidney may contribute to the onset and progression of chronic kidney disease (CKD). mTOR inhibition is a known modulator of the aging process and additionally may decrease the formation of fibrosis (scarring) in the kidney. Our proprietary, patent pending, veterinary mTOR inhibitor is being used to research this hypothesis as part of the REVERSE Study – this study is ongoing in client owned cats at The Ohio State Veterinary School and the University of Florida College of Veterinary Medicine. The FDA have granted TriviumVet approval to apply for expanded conditional approval for this product and our team are working towards making a regulatory submission to the FDA in early 2024.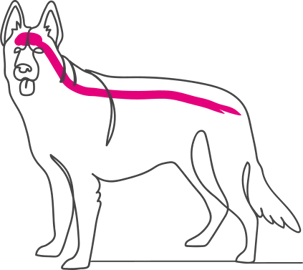 Canine Neuropathic Pain
TRIV209 is a neuropathic pain product under development for the management of neuropathic pain and clinical signs in dogs with Chiari-like malformation/Syringomyelia in dogs. This beef-flavored chewable tablet, with unique veterinary strengths of 30 mg, 90 mg, and 180 mg, is dosed twice daily offering maximum pain coverage for dogs and daily convenience for owners.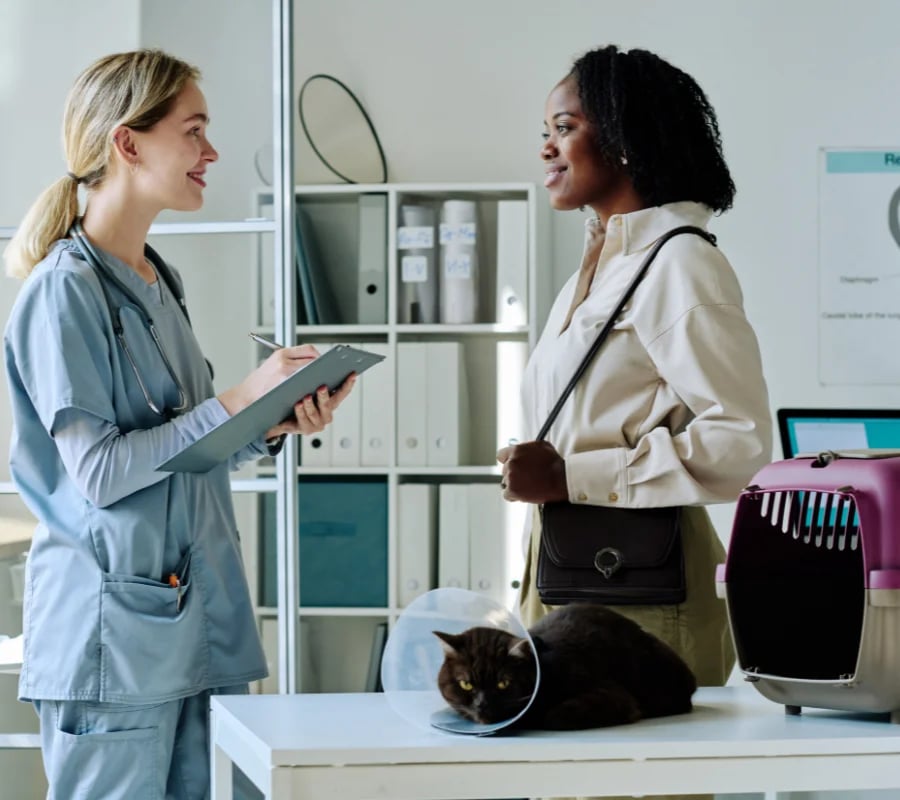 Take Part In Our Clinical Trials
TriviumVet is dedicated to raising the standard of treatment for some of the most serious medical conditions in pets. This requires quality clinical research, and for that we need your help. There are several different ways you can be part of our research driving therapeutic advances to enhance the lives of pets and the people who love them.
Having a pet with a serious health problem is frightening. Participating in a trial that is investigating a promising new therapy can not only provide hope for your pet, but it may also allow you and your pet to be part of research that brings hope to many more pets and owners.