What To Expect From Us!
Watch this page for news and information about upcoming events we will be hosting and/or participating in. We'd love for you to join us! We are thrilled to invite you to groundbreaking events that celebrates the unwavering commitment to the well-being of our beloved furry friends. Join us for extraordinary experiences containing passion, knowledge, and innovation in the realm of veterinary care.
Veterinary Medicine Expo - VMX
Saturday 13th – Wednesday 17th January 2024
Orange County Convention Center, Orlando, FL
VMX is the world's leading veterinary education conference and we are really looking forward to exhibiting at VMX 2024 in booth number 706 and our scientific partner Dr. Joshua Stern will be speaking about the very exciting results of The RAPACAT Study.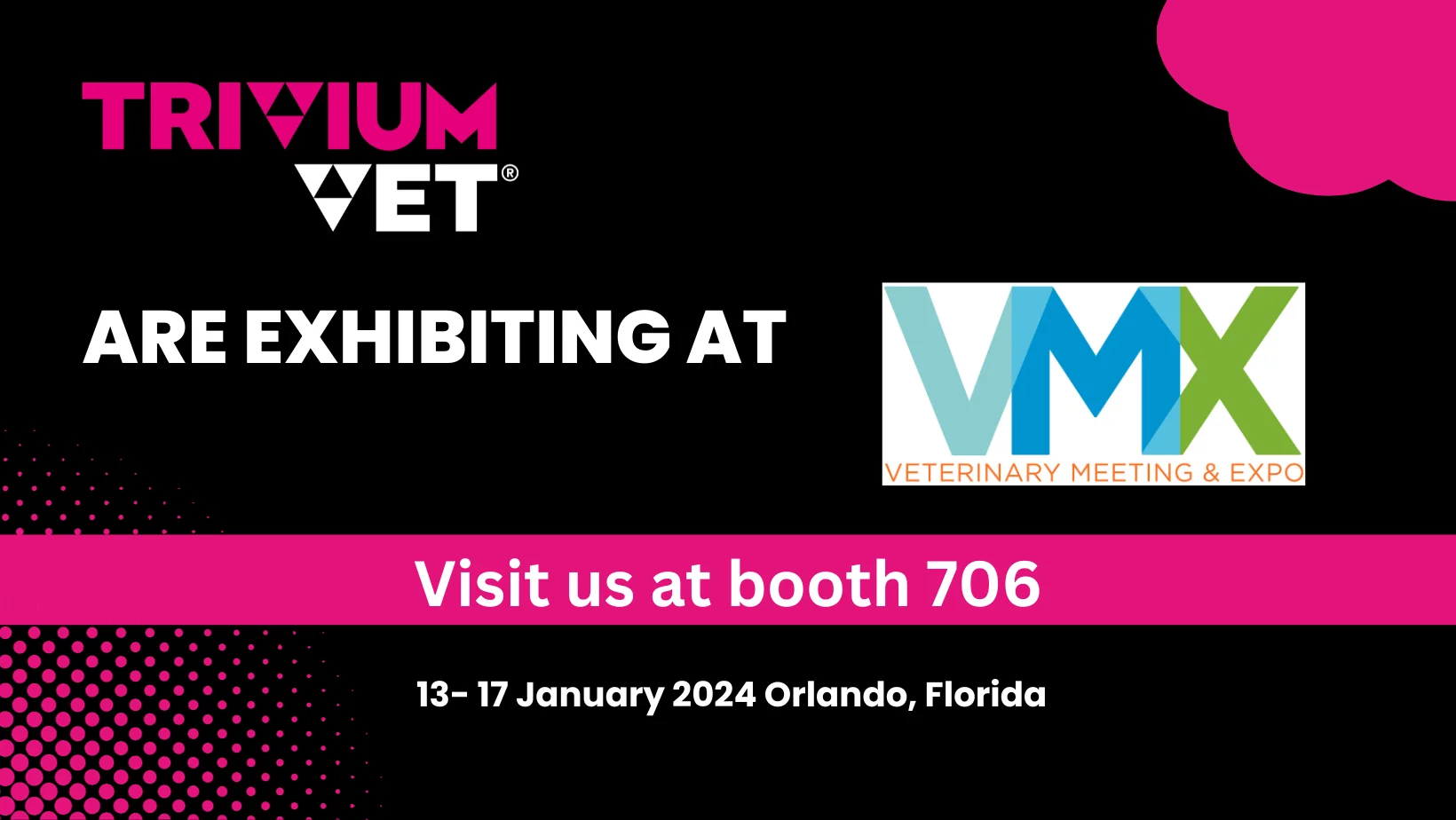 Western Veterinary Conference -
WVC
Sunday 18th – Wednesday 21st February 2024
Mandalay Bay Convention Center, Las Vegas, Nevada
WVC hosts over 850 hours of continuing education in various areas of veterinary medicine and we are exhibiting in booth number 315 at WVC 2024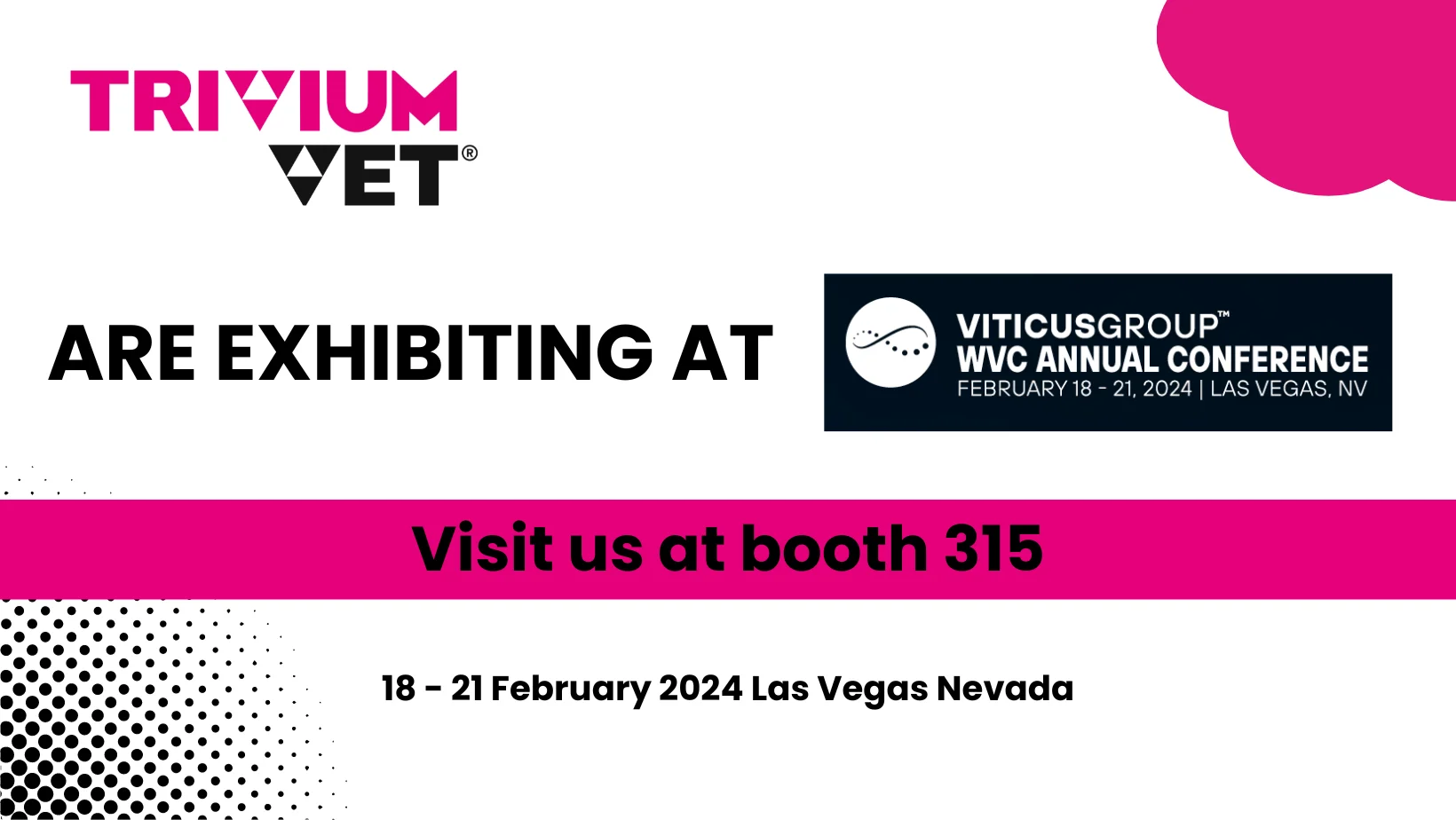 American College of Veterinary Internal Medicine - ACVIM Forum 2024
Thursday 6th & Friday 7th June 2024
Minneapolis Convention Center, Minneapolis, Minnesota
ACVIM Forum is an advanced, specialist-level educational conference for veterinary internal medicine and we are delighted to be exhibiting at booth number 203 at ACVIM 2024.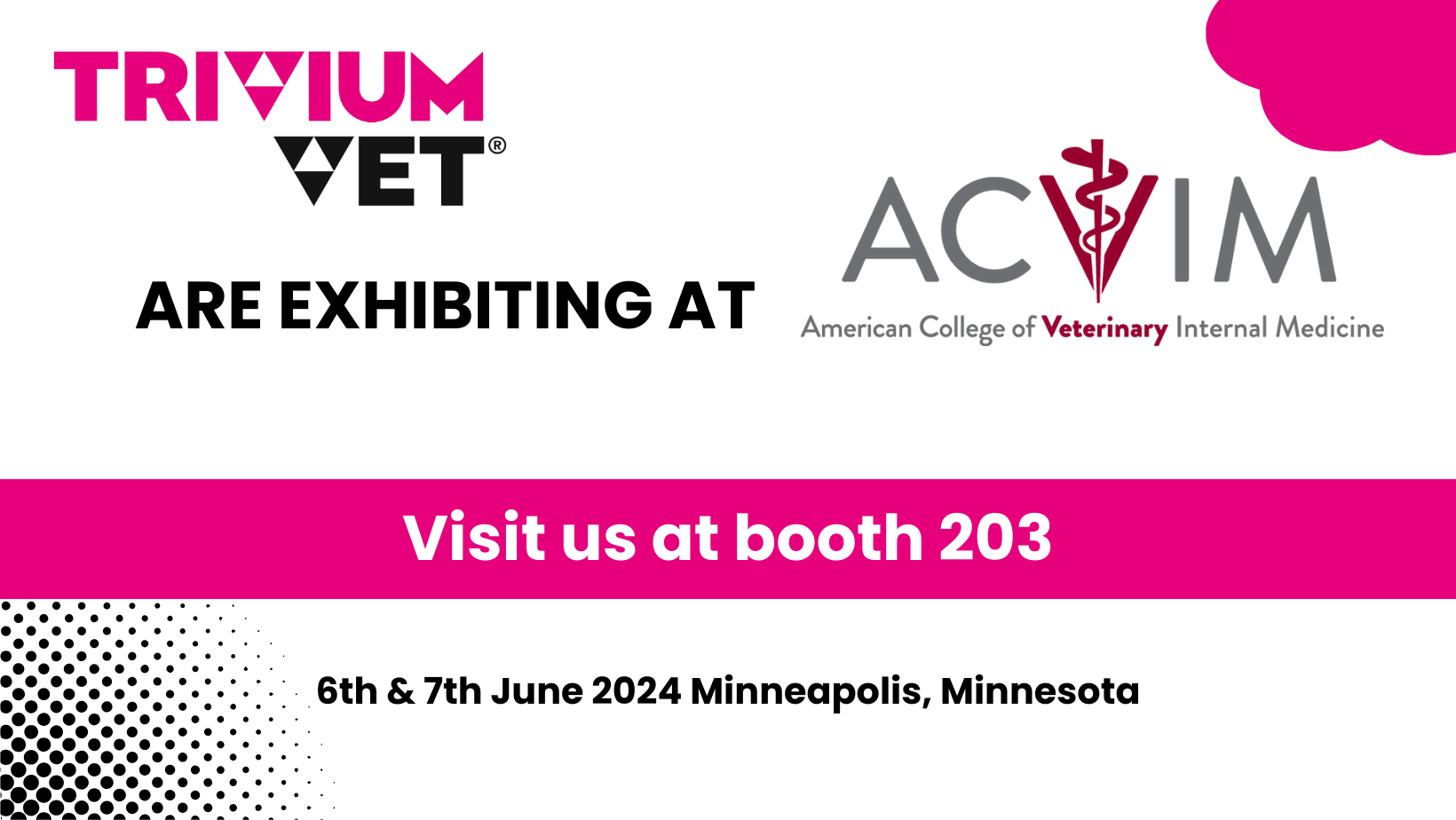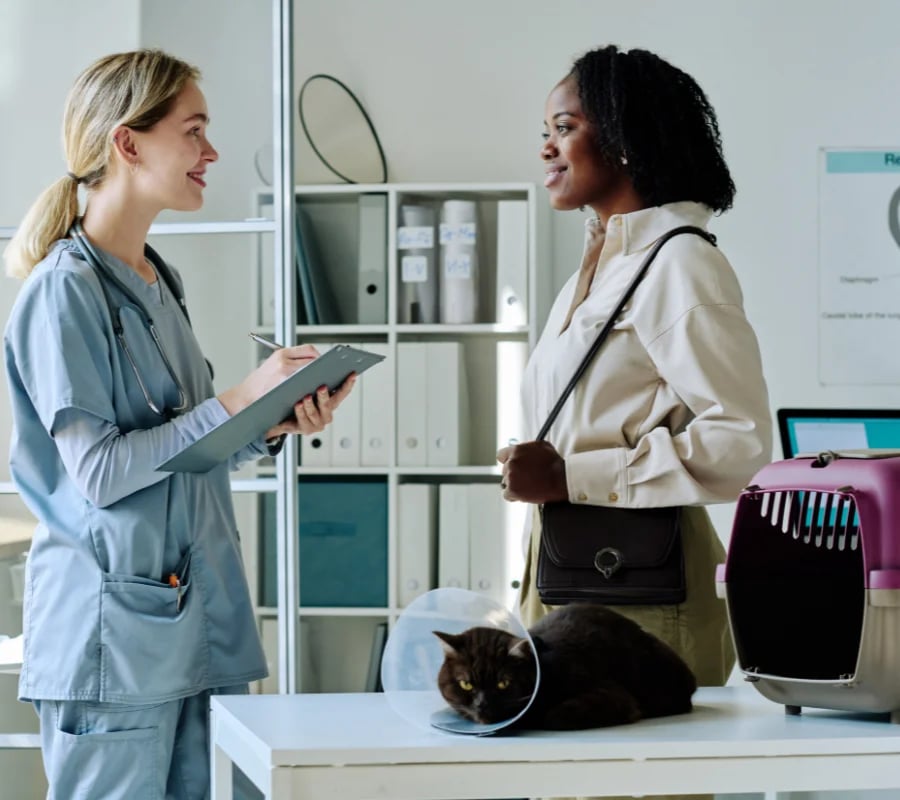 Take Part In Our Clinical Trials
TriviumVet is dedicated to raising the standard of treatment for some of the most serious medical conditions in pets. This requires quality clinical research, and for that we need your help. There are several different ways you can be part of our research driving therapeutic advances to enhance the lives of pets and the people who love them.
Having a pet with a serious health problem is frightening. Participating in a trial that is investigating a promising new therapy can not only provide hope for your pet, but it may also allow you and your pet to be part of research that brings hope to many more pets and owners.