The CHASE Questionaire - Chiari-Like Malformation/ Syringomyelia In Dogs
OPEN FOR RECRUITMENT
The CHASE Questionnaire to Assess the Safety and Efficacy of a Novel Pain Management Product in Dogs is an important research initiative to increase understanding of neuropathic pain and its treatment. This exciting study is a multicenter clinical trial being run by The Ohio State University College of Veterinary Medicine and the North Carolina State University College of Veterinary Medicine. The goals of the study are to evaluate a newly developed questionnaire to assess pain and clinical signs associated with Chiari-like malformation (CLM) and Syringomyelia (SM) in dogs and to evaluate how well a novel veterinary pain management product might treat the condition.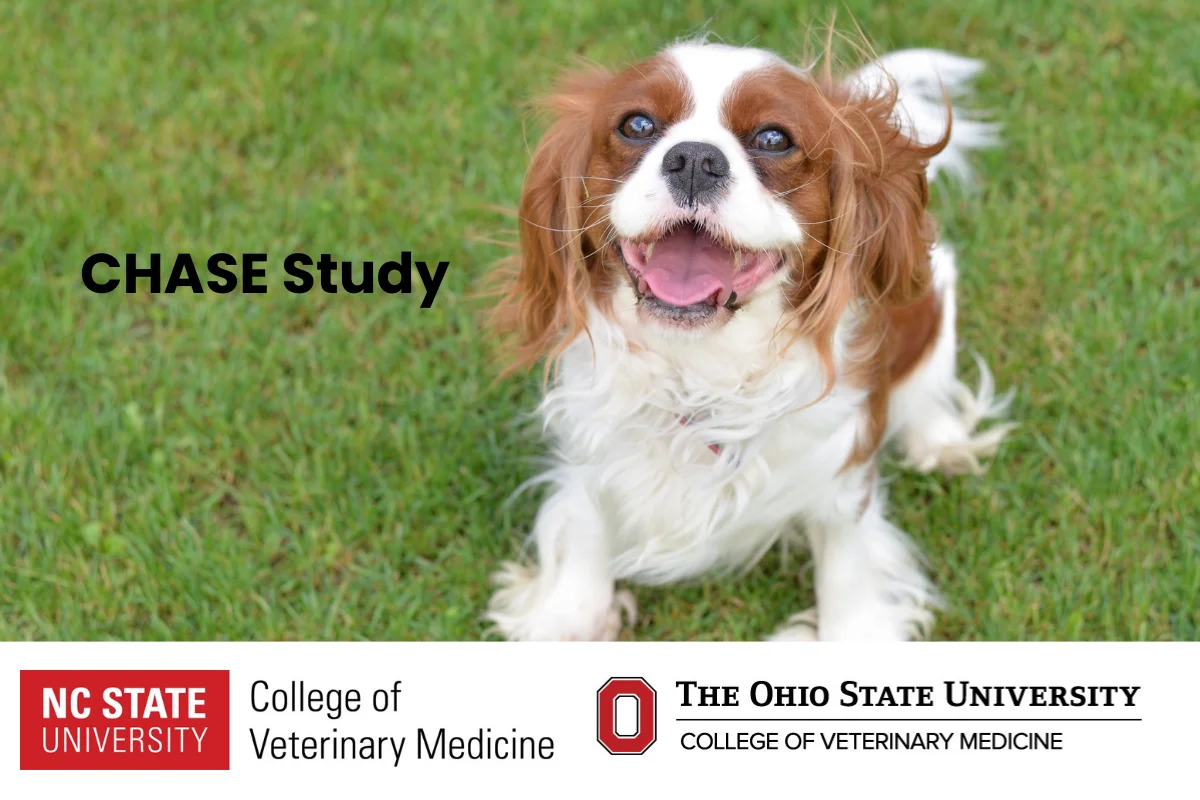 Register For Trial Today!
We invite you to be a part of something truly meaningful - a pharmaceutical trial that has the potential to improve the lives of pets worldwide. By registering your beloved furry companion for our trial, you are taking a step towards a brighter and healthier future for them and countless other animals.
Fill In Your Details Here 👇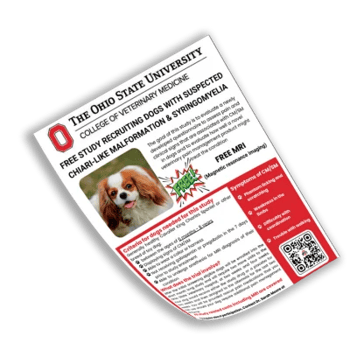 CHASE Study Flyer (The Ohio State University College of Veterinary Medicine)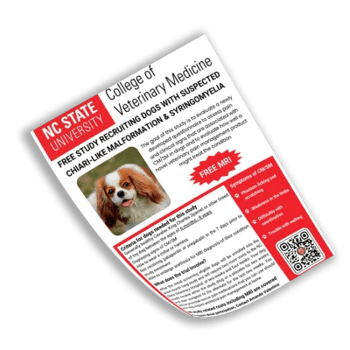 CHASE Study Flyer (North Carolina State University College of Veterinary Medicine)