TRIV202 - The Dog Aging Project
TriviumVet is delighted to be involved as a research collaborator with the Dog Aging Project, an innovative initiative that brings together a community of dogs, owners, veterinarians, researchers, and volunteers to carry out the most ambitious canine science project in the world. The Dog Aging Project has two fundamental goals: 1) Understanding how genes, lifestyle, and the environment influence aging, and 2) Intervening to increase "health span," (the period of a dog's life spent free from disease).
Our patented veterinary product TRIV202 (rapamycin) is being administered to a subset of the Dog Aging Project dogs to monitor its effect on age-related decline. This study is called TRIAD and further details can be found below.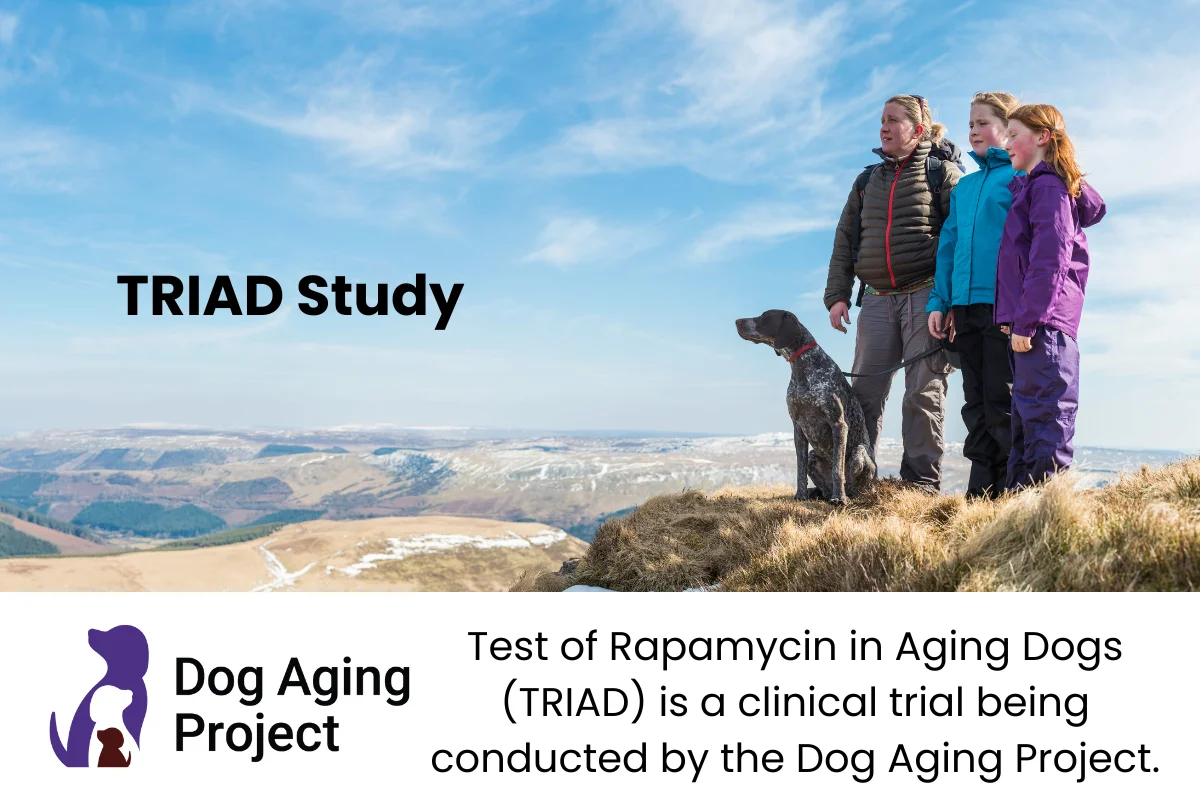 Get Involved!
For more information about the Dog Aging Project and how to get involved leave your details and location in the attached form.
Fill In Your Details Here 👇