Who Will You Be Working With?
At TriviumVet we work with and hire people who share the same passion for improving animal health.
We have a talented team of award winning entrepreneurs, veterinarians, doctors and scientists and together we continue to push the boundaries of science and technology towards our collective goal.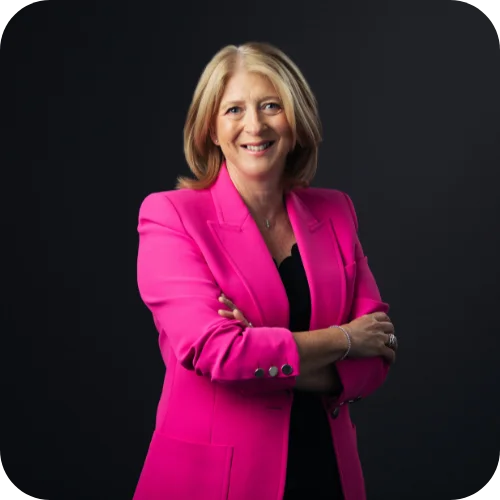 Louise Grubb
CEO & Co-Founder
Louise Grubb is a serial life science entrepreneur and inventor. She previously founded NutriScience, which develops, manufactures, and markets novel veterinary nutraceuticals, a business that was acquired by Swedencare in 2009. She is founder of Q1 Scientific, a stability storage solutions provider for the life science industry which was acquired by Cambrex Group in June 2022.
A graduate of Trinity College, Louise holds a BSc and MBS and Chairs the board of Tangent, Trinity College Dublin's entrepreneurship and innovation hub. From concept through to commercialisation Louise has a track record in delivering innovative, life science products and services, holding several publications and patents.
Tom Brennan
Co-Founder
Tom previously co-founded speciality oncology company EirGen Pharma in 2005. The company developed and commercialised a portfolio of product from their FDA approved facility in Ireland. EirGen were acquired by OPKO Health Inc in 2015.
Tom is also founder investor and director of speciality women's health company, Shorla Oncology and a non-executive director of pharmaceutical technology firm Crest Solutions. He has a background in Pharmaceutical Development and Quality. Tom holds an M.Sc and an MBA. He is a Chartered Director and a Qualified Person and holds a number of pharmaceutical patents.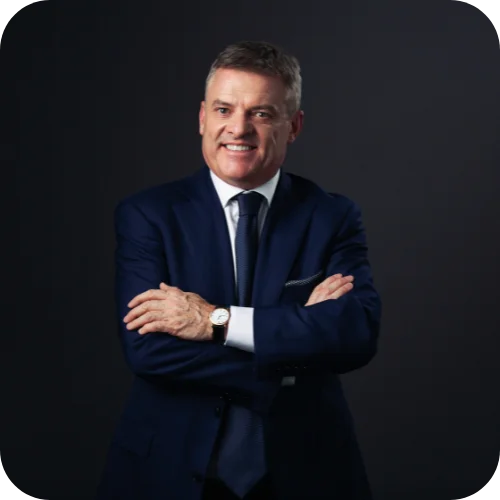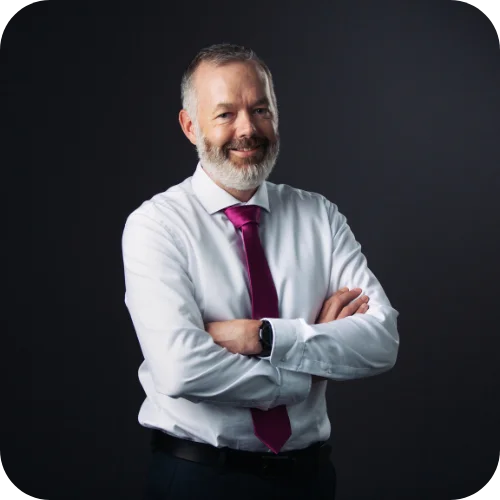 Dr. Stuart Fitzgerald
Chief Scientific Officer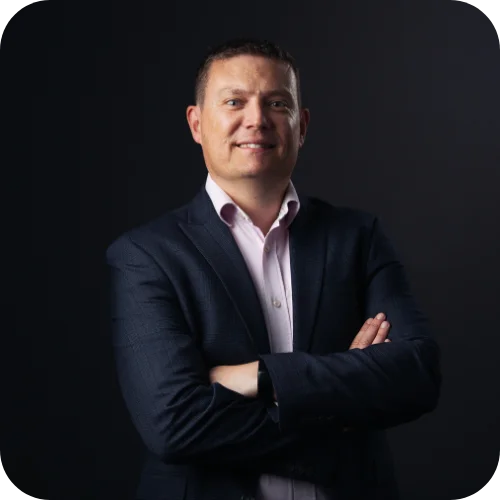 Dr. Liam Byrne
Head Of Technical & Business Development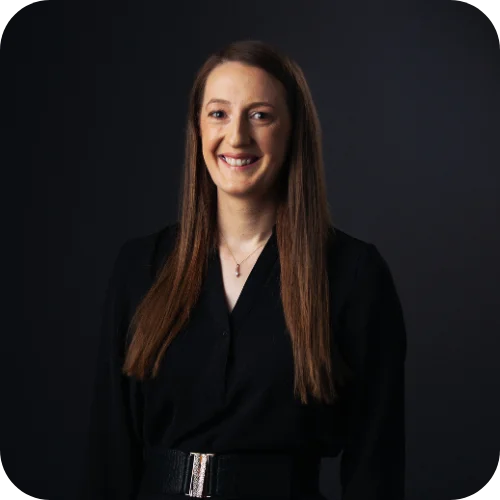 Dr. Susan Kennedy
Regulatory Affairs Manager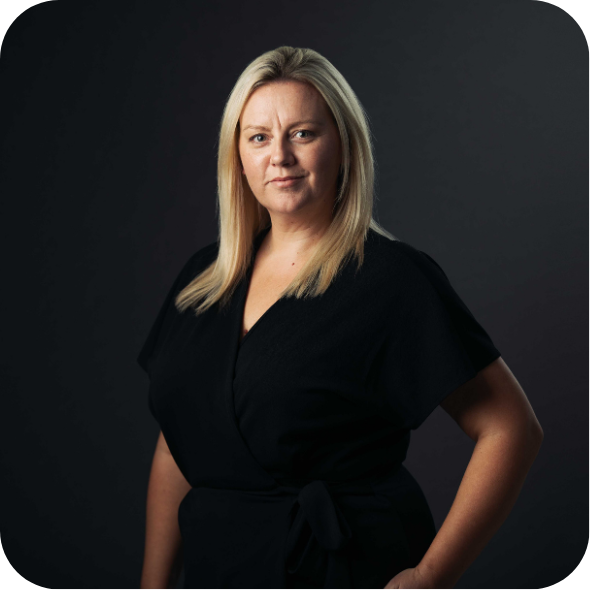 Karen O'Sullivan
Quality Systems Manager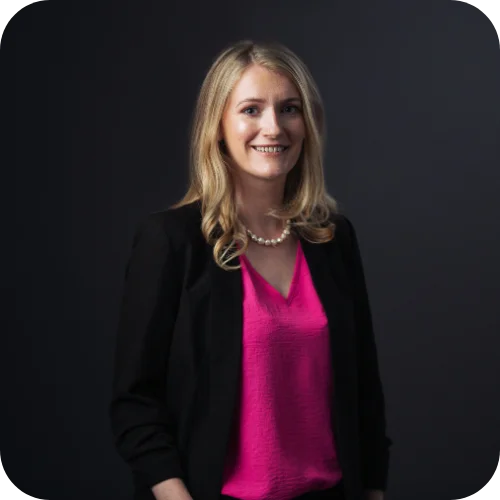 Serenia Horgan
Chief Quality & Product Officer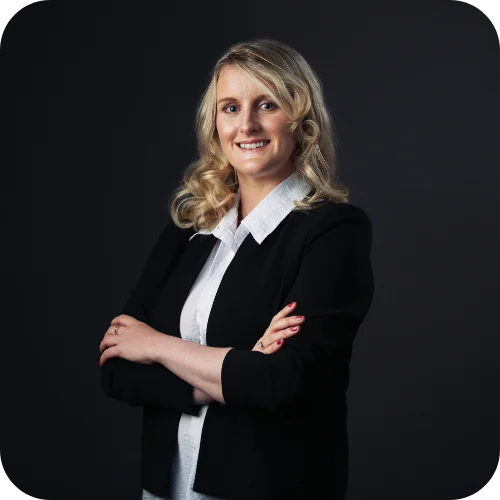 Sarah O'Connor
Head Of Brand &
Commercial Operations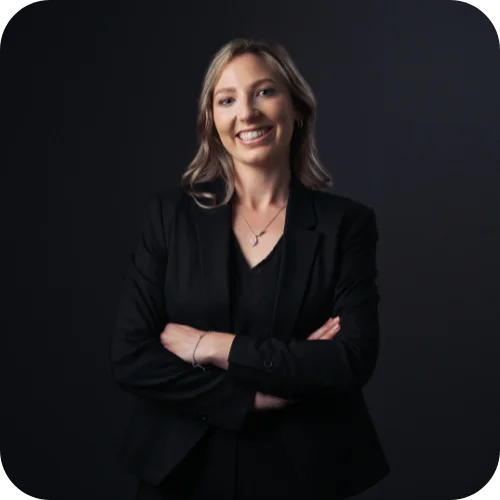 Aisling Farrell
Senior Clinical Research Associate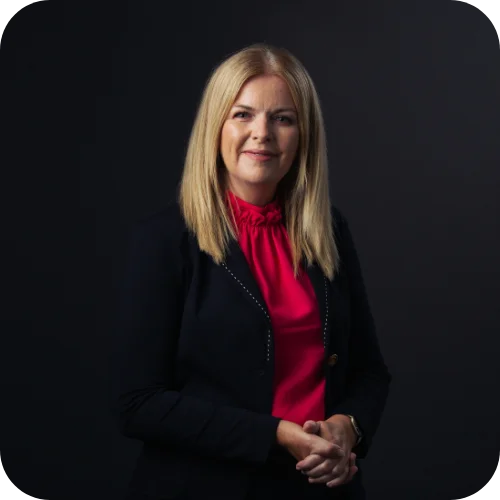 Mena Fitzgerald
Office
Manager

Dr. Joshua Stern
Dr. Joshua Stern is a world leader in translational cardiology and cardiovascular genetic research. He is a Professor of Cardiology and Associate Dean for Veterinary Medical Center Operations at the University of California Davis School of Veterinary Medicine. His active laboratory is dedicated to the pursuit of genetic discovery and investigation of novel therapies for cardiovascular disease. He earned his DVM at the Ohio State University, followed by board certification in cardiology from North Carolina State University and a PhD in Cardiovascular Genetics from Washington State University.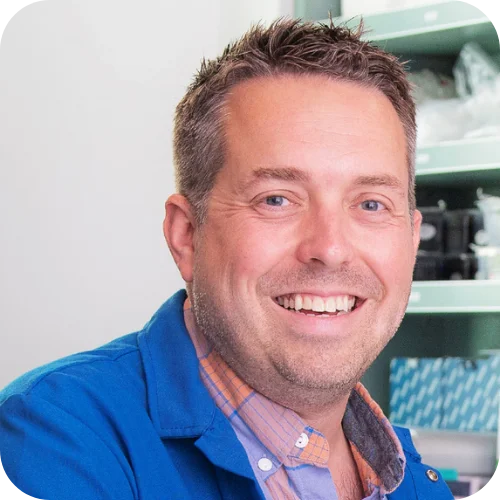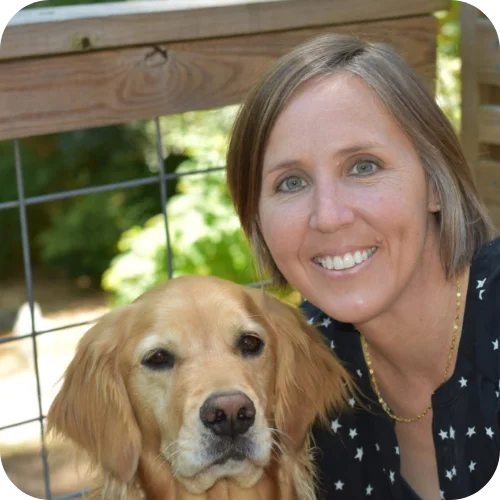 Dr. Katie Tolbert
Dr. Tolbert is a leading authority on small animal gastroenterology. She is Clinical Associate Professor of Small Animal Clinical Sciences at Texas A&M University, she also practices as a Clinical Veterinarian in North Carolina State University and is a Veterinary Practice Logistics Liaison to The Dog Aging Project: Funded by the United States National Institute on Aging.
Dr. Matt R. Kaeberlein
Dr. Kaeberlein is recognized internationally for his research on the biological mechanisms of healthy aging. He is a Professor of Pathology at the University of Washington School of Medicine where he directs the Healthy Aging and Longevity Research Institute, the Biological Mechanisms of Healthy Aging Training Program and the NIH Nathan Shock Center of Excellence in the Basic Biology of Aging. Dr. Kaeberlein is a Fellow of the American Association for the Advancement of Science (AAAS), the American Aging Association (AGE), and the Gerontological Society of America (GSA). Dr. Kaeberlein is Co-Director of the Dog Aging Project.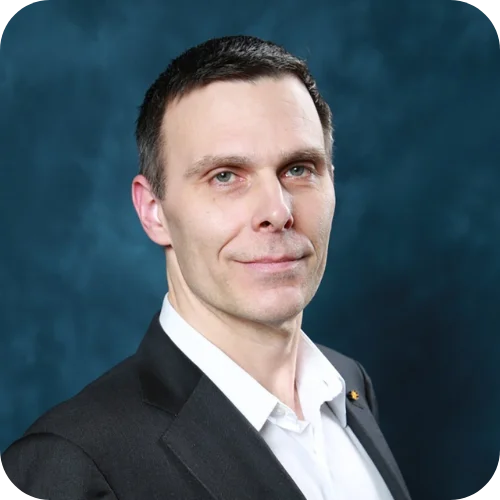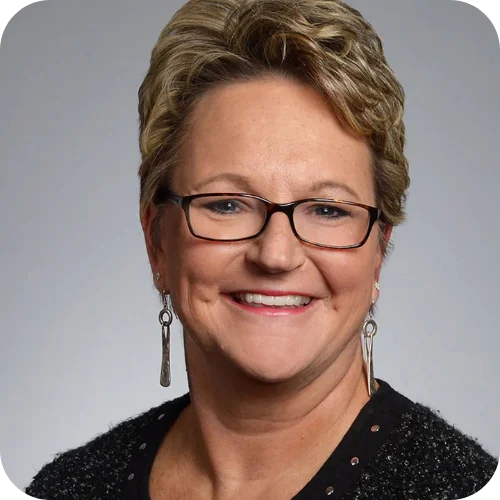 Dr. Dean Carolyn J Henry
Dr. Henry was named Dean of the University of Missouri (MU) College of Veterinary Medicine (CVM) in February 2018 after serving as Interim Dean for six months. She is a tenured Full Professor with dual appointments at the CVM and the School of Medicine. She earned her DVM at Auburn University (1990) and practiced small animal and emergency medicine before completing an oncology residency/MS (DACVIM '94). Henry served on the faculty at Washington State University from 1993 to 1997 before accepting a position at MU in 1997 to develop the oncology service.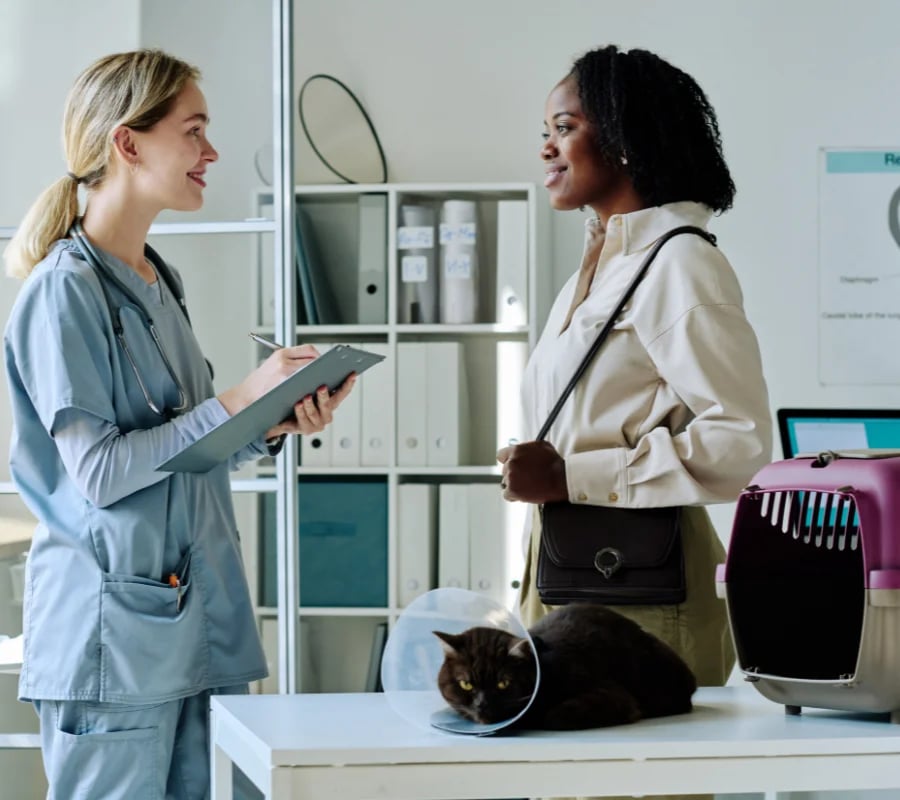 Take Part In Our Clinical Trials
TriviumVet is dedicated to raising the standard of treatment for some of the most serious medical conditions in pets. This requires quality clinical research, and for that we need your help. There are several different ways you can be part of our research driving therapeutic advances to enhance the lives of pets and the people who love them.
Having a pet with a serious health problem is frightening. Participating in a trial that is investigating a promising new therapy can not only provide hope for your pet, but it may also allow you and your pet to be part of research that brings hope to many more pets and owners.