About TriviumVet
Pets have become family members. This is clear when you browse any social media channel and see countless photos and videos of pets living happily with the people who love them. Sadly, those lives can be interrupted, often devastatingly, by serious diseases. And for many of those diseases, there is either no available therapy or the current therapeutic choices are not ideal.
Pet owners are not satisfied with this situation, and neither are we at TriviumVet. So, we are working with some of the leading veterinarians and therapeutic area specialists around the world to address the gaps in disease management by developing innovative new therapeutic solutions for some of the most serious and underserved conditions. Our efforts are focused on finding effective treatments for unmet needs in Cardiology, Renal Health, Pain Management, Gastroenterology, Wellness Testing, and Age-related Diseases.
OUR WHY:

To Bridge The Treatment Gaps In Veterinary Healthcare For Our Pets
OUR MISSION is to deliver innovative healthcare solutions for cats and dogs
OUR VISION as a company is to have a valuable impact on global pet healthcare
Our Work Is Personal For Everyone At TriviumVet
Working to advance the possibilities in the treatment of serious diseases that affect our pets is not just a job for the TriviumVet team, it is a deeply personal calling. Some of us have experienced first-hand the trauma of a pet suffering from a disease for which there was no effective treatment. All of us wish to change the situation so that pet owners can experience the relief of knowing that, should a beloved pet be afflicted by a serious illness, there's hope that something can be done about it. Cardiology
Cardiac ailments in dogs and cats are often complex, chronic, and difficult to treat. We are working with some of the most esteemed researchers and academic experts in the field of veterinary cardiology to discover new cardiology solutions for dogs and cats. Our lead cardiology product under development is a novel, proprietary mTOR inhibitor, TRIV202. Results of the RapaCat study have shown that TRIV202 reduces left ventricular wall thickness in cats with subclinical hypertrophic cardiomyopathy (HCM) and the product is undergoing regulatory approval.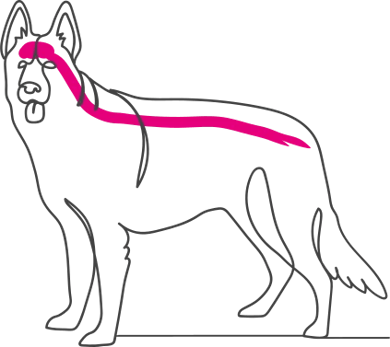 Pain Management
The veterinary field has an inherent challenge in the assessment of pain (and pain management) because our animals cannot communicate to us verbally about the pain they are experiencing. The TriviumVet team is developing both pharmaceutical pain management solutions and pain assessment tools to measure effectiveness of treatment. These parallel activities represent major advancements in the ability to objectively assess patients with pain and other clinical signs attributed to chronic pain, manage pain more effectively, and understand how well a pain management solution works.
Clinical Trials
CHASE Questionnaire to Assess the Safety and Efficacy of a Novel Pain Management Product in Dogs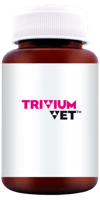 Products:
TRIV209 is a novel, beef flavored pain management product for neuropathic pain. Age-Related Decline
Pets are a vital part of our lives, indeed most of us consider them members of the family. It can be unbearably difficult to lose them, and it can also be difficult to watch their health deteriorate as they get older. Learning more about their rapid aging relative to humans can help us better understand how and why our pets – and we – age, and how to best target and treat some of the chronic diseases that accompany advancing age. Unlocking the mysteries of age-related decline in pets offers the potential to improve the quality of life of pets and people alike.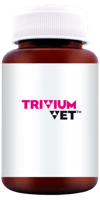 Unlocking The Secrets Of Aging
The Dog Aging Project can help us better understand diseases that accompany advancing age and how to prevent and treat them. Gastroenterology
Gastrointestinal problems are one of the most common complaints for small animals in veterinary practice. TriviumVet has developed a veterinary proton pump inhibitor (PPI), TRIV201, to treat gastric ulceration (GU) in dogs. It will be the first registered veterinary pharmaceutical treatment for the condition.
Clinical Trials
A Prospective, Randomized, Masked, Placebo-Controlled Crossover Study to Evaluate the Effect of 10mg Omeprazole Capsules in Dogs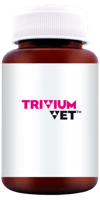 Products:
TRIV201 is a veterinary proton pump inhibitor (PPI) for treating gastric ulceration (GU) in dogs.
Clinical Trials

A protein-losing enteropathy (PLE) study investigating canine gastrointestinal permeability – STUDY COMPLETE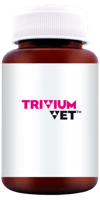 Products:
Wellness testing can advance the assessment of overall wellbeing and the diagnosis of GI conditions.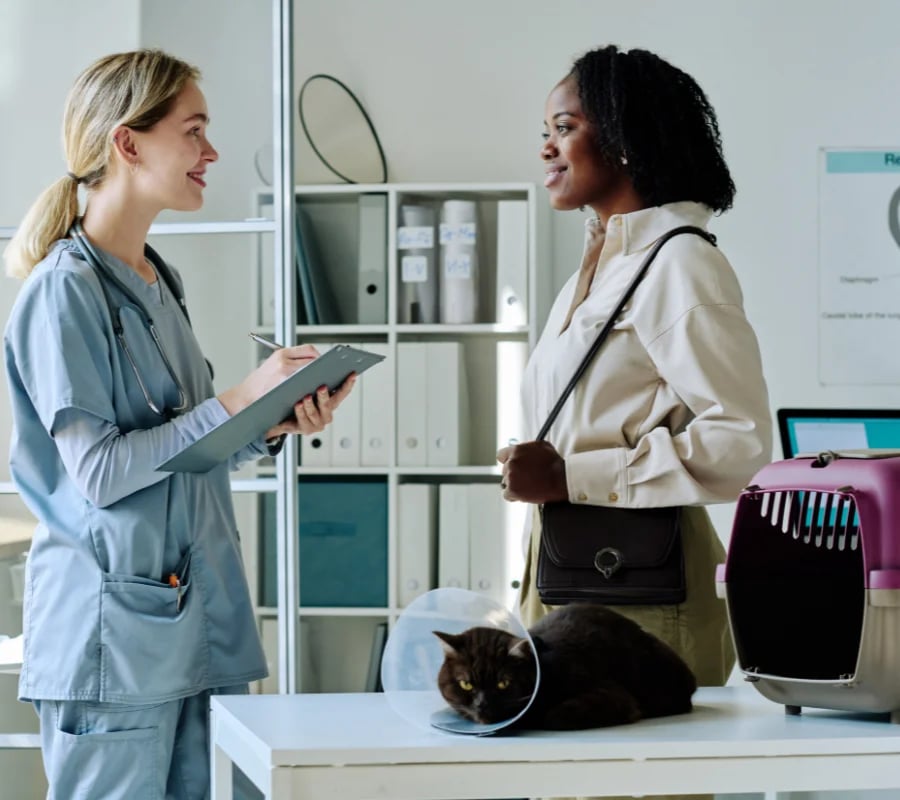 Take Part In Our Clinical Trials
TriviumVet is dedicated to raising the standard of treatment for some of the most serious medical conditions in pets. This requires quality clinical research, and for that we need your help. There are several different ways you can be part of our research driving therapeutic advances to enhance the lives of pets and the people who love them.
Having a pet with a serious health problem is frightening. Participating in a trial that is investigating a promising new therapy can not only provide hope for your pet, but it may also allow you and your pet to be part of research that brings hope to many more pets and owners.