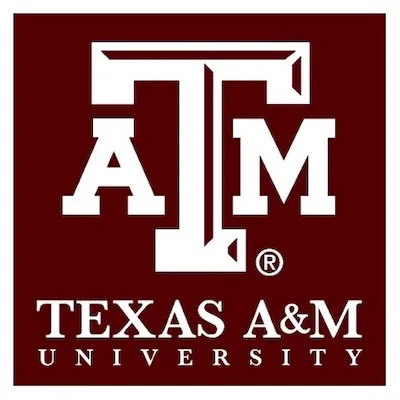 TriviumVet work with Texas A&M University on a clinical trial evaluating a new drug – to treat dilated cardiomyopathy in dogs.
TriviumVet are delighted to be working with Texas A&M University on this exciting clinical trial.
Press Release by Texas A&M University:
Dilated cardiomyopathy (DCM) is the second most-common acquired cardiac disease in dogs.
In its early stage, called the preclinical stage, dogs are apparently healthy to their owners, but beneath the surface, DCM causes a progressive enlarging and weakening of dogs' hearts. Over time, dogs with DCM will progress to the disease's clinical phase and develop congestive heart failure (fluid in the lungs).
But what if owners of dogs with DCM had the ability to extend the amount of quality time they spend with their beloved four-legged friends?
Through The REPAIR Study (Rapamycin Treatment in Preclinical Canine Dilated Cardiomyopathy), cardiologists at the Texas A&M College of Veterinary Medicine & Biomedical Sciences' (CVMBS) Small Animal Teaching Hospital (SATH) are investigating the use of the drug rapamycin in dogs with preclinical DCM.
Rapamycin, which will be distributed by the Ireland-based company TriviumVet, is a drug that affects both the immune system and metabolism; it has been shown to improve heart function and reverse age-related changes in rodents with heart disease.
"The primary objective of our study is to determine if rapamycin is safe for use in dogs with preclinical DCM, as well as to evaluate the effects of this medication on heart size and function in these dogs," said Dr. Elizabeth Malcolm, an SATH cardiology resident whose work on The REPAIR Study is part of her residency research.
To complete this study, the SATH is looking to enroll 12 dogs with preclinical DCM—no more than six Doberman Pinschers (the breed most commonly affected by DCM) and up to two dogs of any other breed.
Eligible dogs must be older than 3 years, be on a stable dose of pimobendan (Vetmedin) for at least 60 days prior to the screening examination, have no evidence of congestive heart failure, and not be receiving diuretic (furosemide) medication.
"We know that despite proof that pimobendan (Vetmedin) can delay the onset of heart failure and death, disease progression is relentless and dogs with DCM are still destined to die from this disease," said Dr. Sonya Gordon, cardiology professor, Eugene Ch'en Chair in cardiology and principal investigator for The REPAIR Study. "Pimobendan treatment works by reducing heart size and improving function, essentially resetting the clock; however, that clock continues to tick. We are optimistic that the addition of rapamycin will yield additional benefits that translate into increased health span and lifespan in dogs with preclinical DCM.
"For this study, we require participants to continue to receive pimobendan because it is proven to be beneficial and represents the current standard of care; we are just adding rapamycin," Gordon said. "Living longer is great, but the real goal is to live better—that's what health span is all about; it is the part of life when you feel great, even if you have disease."
"As a cardiology resident, I see firsthand how devastating DCM is for patients and their owners. While pimobendan is an important medication that has been shown to have significant beneficial effects in dogs with DCM, we must continue to investigate additional therapies with the potential of increasing longevity, as well as enhancing the quality of life in dogs with this heartbreaking disease," Malcolm said.
Those selected to participate in the trial will take a pill three times a week and will be required to visit the SATH for enrollment screening, as well as three additional times over six months.
"While this trial will hopefully lead to larger studies, it's important for owners to know that if the drug works, their dogs would be eligible to continue to receive chronic treatment with rapamycin," Gordon said.
There will be no cost to owners of dogs participating in this trial; TriviumVet, the sponsor, will cover the costs for diagnostic testing, rapamycin, and Vetmedin for the duration of the study.
"This is a really stand-up company. They are all about the dogs and they have a potential game changer here, because if it works it's going to have a far-reaching impact," Gordon said. "If we move forward with a larger study after this investigational study, Texas A&M will serve as the lead investigational site."
Rapamycin has been approved by the Food and Drug Administration (FDA) for human use and has been used safely for decades. While cardiac disease such as DCM is not among the labeled indications for which the drug is currently prescribed in humans, Gordon and Malcolm believe this trial could have important implications in human medicine given the similarities of heart disease among dogs and humans.
"We are delighted to be able to bring our proprietary, novel veterinary rapamycin formulation to clinical trials in dogs and cats for a multitude of diseases," said TriviumVet CEO Louise Grubb. "Our partnership with Texas A&M for The REPAIR Study has been an incredible synergy given their cardiology expertise and passion for research. The potential of this drug is far-reaching and we look forward to continuing our research with Texas A&M across cardiology and other target disease areas."
Owners with dogs diagnosed with preclinical DCM—including those diagnosed within the past two years—that are interested in enrolling their dogs in this study should email tamucardiology@cvm.tamu.edu with REPAIR Study in the subject line.