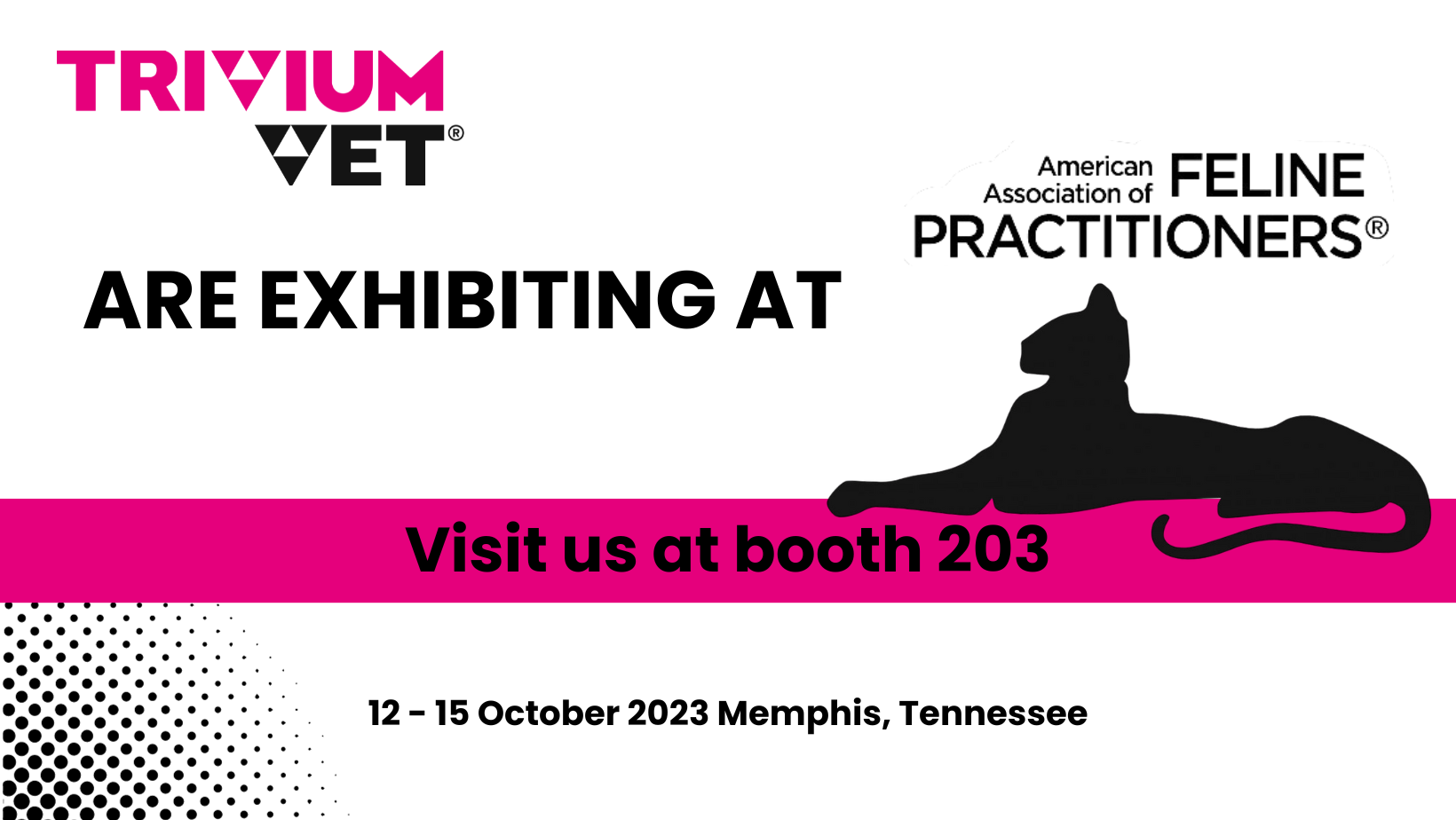 TriviumVet are exhibiting at AAFP 2023!!
We are delighted to announce that we will be exhibiting at the American Association of Feline Practitioners conference 2023 taking place in Memphis, Tennessee next weekend. This year's theme is "The Ins and Outs of Feline Nutrition and Gastroenterology."
We are super excited to see everyone and have the opportunity share what we have been working on with the feline health community! To add to the excitement we are sponsoring the Friday morning welcome breakfast at 7:15am in the ballroom foyer.
If you're attending and would like to speak to our clinical team you can contact us to set up a meeting on our upcoming events page or click below.
We hope you will join us there for some continental breakfast before stopping by booth 203 to see us!